Manoj Kumar Pananchukunnath
R&D And Regulatory Sciences, Biocon
Mr. Manoj Kumar ananchukunnath is the Head of R&D and Regulatory Sciences at Biocon. He joined Biocon in 2020. Manoj brings over two decades of experience in product development and regulatory sciences. He has extensive R&D experience in formulations development and device development. He is equally proficient at setting up R&D units and managing large teams across geographies.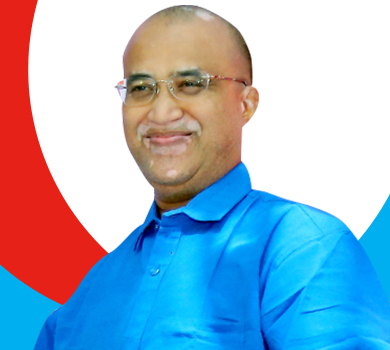 Principal Consultant, Bioxytran Inc
B.Sc.(Mathematics and Statistics) & Post Graduate in Packaging Technology IIP, Mumbai, INDIA, and Polymer Science From Germany. He has more than 30 years of Experience in Pharmaceutical Packaging Development and delivered Lectures in many places in India and Abroad. Extensive experience in packaging design for " Biosimilar Products, HIV and Covid -19 drugs. Extensive research in Polymer Science and Technology. Explicit in Extractable and Leachable. He worked for companies like Sun Pharmaceuticals Industries Ltd, Shalina Laboratories, Stada Pharma (Germany), Cadila Pharma, Sentis Pharma, and Alembic Pharmaceuticals Ltd. Doing consultancy for three USA-based innovators Like " Bioxytran Inc, Sanofi, and First Person Solutions LLC.
Senior Manager- Quality Assurance, Sun Pharmaceutical
Mr. Mahesh is Post Graduate in Microbiology and has extensive experience as a Lead in Quality Operation and Quality Compliance in Pharma, Biopharma, Medical Devices and related industries. His experience includes Quality Management, Qualification & Validations, Technology Transfer, Quality Operations, Sterility Assurance, Audit & Compliance and Trainings. He has been engaged in numerous Audits, Green filed projects, Remediation activities and Quality improvement projects. He is Senior Quality Assurance Manager at Sun Pharma, and has spent 18+ years with Pharma, most recently as Lead, Quality in Mylan Laboratories & Cipla Ltd.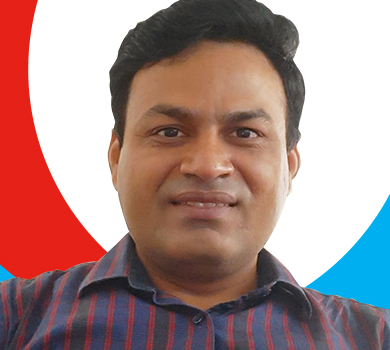 Principal Scientist, Formulation R&D, Reliance Life Sciences
A Pharma R&D Formulator with 10 Yrs of expertise in Parenteral - Complex injectables and IPR. Lead for product development, scale-up, filling, and troubleshooting of Complex Injectables dosage forms for regulated (US and EU), ROW, Domestic markets: Peptide-based injectables – Drug-Device Combination Product – Autoinjector, Pen Injector, Prefilled Syringes, Safety Device for Pre-filled syringe; Depot Injection; Microspheres Depot; Lyophilized Injections and Ophthalmic. Worked on different molecules - Peptides, Self-assembly peptides, Synthetic small molecules, Oncology, and polypeptides. Well-versed with the regulatory requirement for all mentioned dosage forms and interacted with regulatory agencies with multiple product queries, controlled correspondence/scientific advice. Worked and had detailed insights on NDDS-based formulations including Nanoparticles, Nanotubes, Lipid-Based formulations, and Suspension Parenteral products. Design of Experiments (DoE) and Quality by Design (QbD) – QbD approach implementation in complex injectables and preparation of report for regulatory submission and training to the group.Detailed QbD Strategy - Risk assessment, Selection of model and planning of DoE studies, performing analysis, Data interpretation using Design Expert, Minitab, and PI (Light Pharma) software, and Designing control strategy.Set up Peptides Formulation laboratory for research and development; facility development at a plant like customized manufacturing, filling skids for complex injectables. Evaluation of new peptide sustained release dosage forms for existing molecules.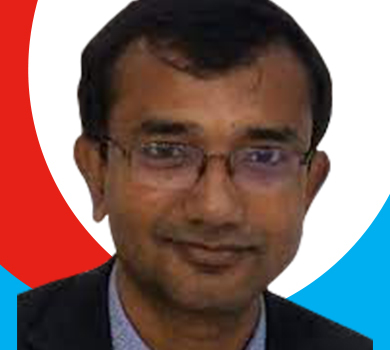 Chief Technology Officer (CTO), JODAS EXPOIM PVT LTD
Dr. Tathagata Dutta has earned his M.Pharm and PhD in Pharmaceutical Sciences from Dr. Hari Singh Gour University, Sagar and completed his postdoctoral studies from School of pharmacy & Diamantina Institute for cancer, Immunology and Metabolic Medicine, University of Queensland, Brisbane, Australia and was engaged in development of RNAi therapeutics for effective management of cancer. He has served as Chief Scientific Officer (CSO), Vice President (R&D), Executive Director, Managing Director & CEO of several reputed Multinational Pharmaceutical Companies for more than two decades. He has been conferred with several National and International Awards and Honors. He has published several international papers in reputed international journals, several patents and had authored several book chapters. He is the editorial board member of several international journals on drug discovery & delivery research. His research interests include novel drug delivery systems, dendrimers, liposomes, polymer bioconjugates, tissue targeted drug delivery systems, nano drug delivery systems, gene therapy, genetic immunization, depot injections, gene delivery, and development of RNAi therapeutics. Presently, he is the Chief Technology Officer (CTO) of JODAS EXPOIM Pvt Ltd.
Dr. Krishna Murthy Bhavanasi
Vice President & HEAD – FR & D Department, NATCO Pharma Ltd
Dr. Krishna Murthy Bhavanasi earned his Ph.D. in Pharmaceutical Sciences from University Science Malaysia, Penang, Malaysia. He has 21+ years of experience in production, teaching, R&D consultancy, and formulation research & development areas in India and abroad. Previously, he worked as an R&D Consultant in Malaysian Pharmaceutical Industries, Penang Malaysia. During the last 17 years of his stint at Aurobindo and Natco pharma, he handled various dosage forms viz. IR tablets, capsules, oral liquid, dry syrups, suspensions, MR/ER/DR tablets & capsules, ODTs, sublingual tablets, liquid and lyophilized injectable dosage forms, prefilled syringes, cartridge-based pen injectors and PFS-based auto-injectors. To develop these dosage forms, various technologies have been adopted (solid dispersion by HME and Spray drying, spray coating, Lyophilisation, modified dosage forms using Matrixing, reservoir technology, Nanonisation, etc) to file ANDA, NDA, and NDA's in the USA, Europe, Canada, Australia, Brazil, WHO and ROW countries. He has filed more than 50 patent publications in novel dosage forms for various molecules. He is the recipient of many awards during his studies and during his professional career. He was rewarded with a Silver Jubilee award from Andhra University for being a topper in M. Pharm, and Vice Chancellor Graduate fellowship from USM for academic excellence. Awarded consecutively for two years for Best Patent publication in Aurobindo Pharma. In 2017 he received an "outstanding achievement award" in Formulation Research & Development in FDD Conclave.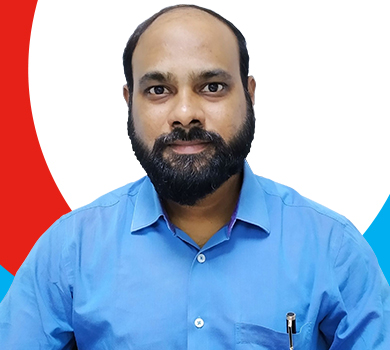 General Manager And Head, MSN Laboratories Pvt Ltd
Sekhar Babu Puli has 20 years of industrial experience in the field of Pharmaceutical Packaging Research & Development. Currently working as the General Manager & Head – Packaging Development at MSN Laboratories. Having rich experience in Packaging Development right from concept design to ultimate product approval and commercial supply. Has been proficient in a wide variety of dosage forms within the pharmaceutical world and has successfully led numerous projects by adapting the right packaging solutions. Responsible for evaluation, design, development, optimization, and qualifications of packaging components for pharmaceutical dosage forms considering regulatory, ecological, economical & technical aspects with respect to material and machine science. Has been rewarded with the PPL Leadership Award 2020 as Game Changer of Pharma Packaging, organized by the Indian Express group. Has won 2 India Packaging Awards for the year 2021 for excellence in packaging design & Packaging Team of the Year 2021. Addressed as an expert speaker in multiple forums like Invention Business Intelligence, Informa Markets - Innopack, Messe Muenchen India & IPMMI, etc. Prior to MSN, he worked with companies like Strides Pharma Science, Astron Research Limited, and Aurobindo Pharma. Has done Master in Pharmaceutical Management from IPER and holds a Graduate in Science and also a Graduate in Packaging Technology from the Indian Institute of Packaging (IIP), Mumbai.
Quality Systems & Audits, PharmQS

Challenges and Opportunities in Developing Complex injectables

Regulatory Landscape and  Guidance of Complex Injectables
Lifecycle Management of Combination product Development
Primary Packaging and CMC considerations for Injectables
Scale-up and technology Transfer Challenges  of Injectables

Digital Technologies to design Novel Drug-Device Combination products.

Latest technologies for next generation device design
As a speaker play an active role in shaping industry leading-event

Be Internationally recognized as industry thought leader

Network with cross-industry peers across the industry

Have your profile features in the conference website, brochure and marketing campaigns. 

Have your expertise highlighted via webinars, thought leader articles or exclusive interviews issued on our magazine and online portal. 

Gain a discounted/complimentary pass (inclusive of access to all sessions, seated meals, networking drinks, a certification, and a PDF copy of all presentations [post-event) to the conference and additional discounted pass to share with colleagues.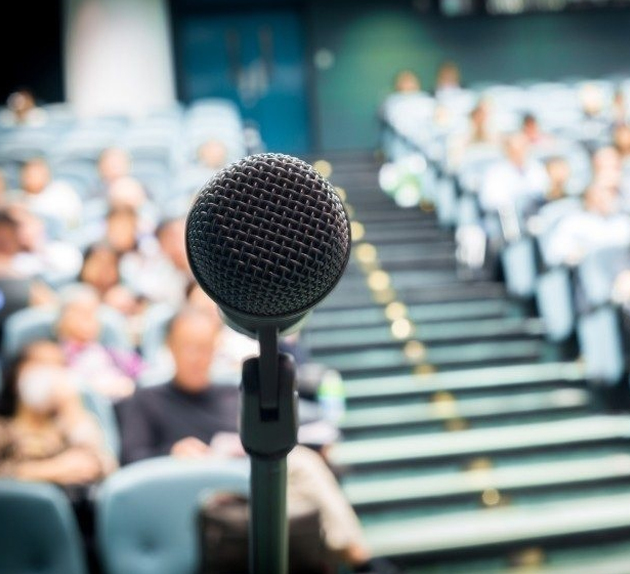 Keep in mind the following guidelines when considering what to submit:
Speaking submissions don't need to be finalized presentations; it's fine if they are just an idea. We can work with you on filling in the gaps.

You can submit more than one proposal — fill out the form as many times as you need.

Solo, dual, and panel presentations are all welcome.

Presentations should be about 30-40 minutes long.

Please, no sales pitches!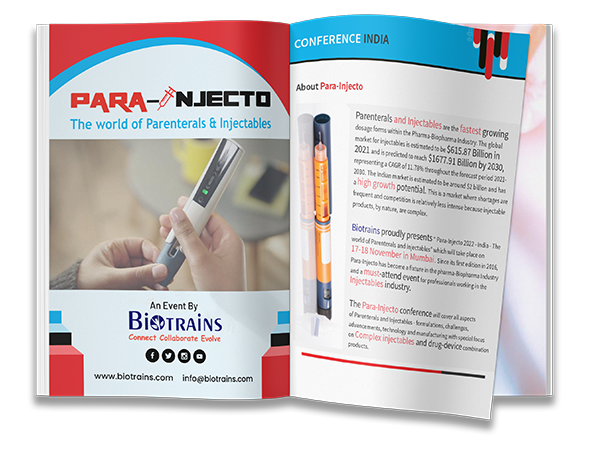 Submit The Form For Your Speaking Proposal