The Para-Injecto conference is your opportunity to hear from the industry experts and solution providers on all aspects of Parenterals and Injectables - formulations, challenges, advancements, technology and manufacturing with special focus on Complex injectables and drug-device combination products.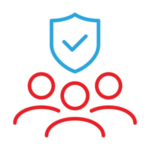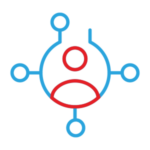 6+ Hours
of Dedicated
Networking
Learn the latest formulation strategies, regulatory, sterile drug manufacturing packaging, extractable leachable studies, Quality, and advancement in Drug injectable delivery systems.
The Para Injecto India 2022 is India's most influential gathering of Senior professionals in the Injectables Industry. This is a unique platform of 2 day agenda  packed with presentation, panel Q/A sessions and group discussion with the Industry thought leaders, solution providers and offers peer-to-peer networking opportunities with the Injectable community. 
Challenges and Opportunities in Developing Complex injectables
Regulatory Landscape and Guidance of Complex Injectables
Lifecycle Management of Combination product Development
Primary Packaging and CMC considerations for Injectables
Scale-up and technology Transfer Challenges of Injectables
Digital Technologies to design Novel Drug-Device Combination products.